http://www.Homesbythecase.blogspot.com For anyone "just tuning in" this post may leave you wondering what the heck I am rambling about, I hope you take the time to go back and review my earlier posts so you can catch up with our story. For anyone who has been along for the whole wild ride - Thank you!
Your thoughts and comments would be much appreciated!
Mom had surgery on the 21st of February, 2013. I was getting concerned at is was now a day and a half after and mom was still in & out of consciousness. She was also extremely confused and agitated as she was finally waking up from the anesthesia. The twelve hours of surgery on her spine had required a LOT of anesthesia. My sister and I had been with her a good deal of the day and we were getting pretty tired.
"Mom", I needed to tell her we were leaving, "We're going to go get some sleep and I'll see you in the morning." I told her how much I loved her and assured her they were taking good care of her.
I didn't think NOW was the time to tell
her they needed to do more surgery. Before I got out the door, mom became very agitated again. I returned to her bedside.
"I told you I didn't want to ever come here again", mom was almost crying. "You know they'll kill me", she insisted. The nurse looked bewildered, she had obviously done nothing to make mom think that.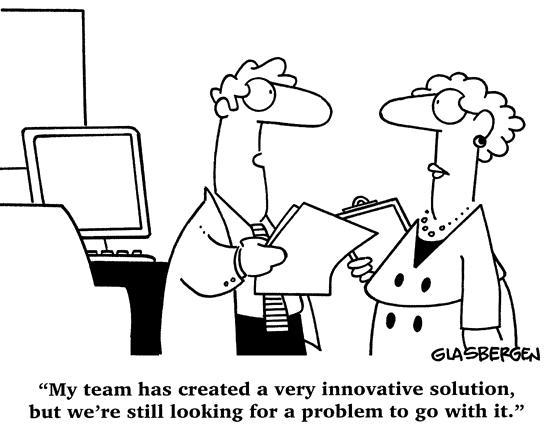 I thought I knew what the problem was. I got mom to calm down
at least a little bit and asked her if she knew where she was. Her anxiety, as I had suspected, was caused by very real past experiences.

As soon as I convinced her she was NOT in the same hospital where, she was certain, they had tried to kill her and she was NOT being treated by doctors who seemed indifferent to her pain, mom calmed down almost immediately. When she seemed to be resting again, I stepped over to talk with her nurse.
I quickly recapped our journey and explained why mom was so agitated. "So, if she gets agitated like that again, remind her where she is........better yet, remind her where she ISN'T", I know
how crazy our story sounded. Mom had been comfortable with her decision to have this surgery in THIS hospital. I also knew that she was truly terrified of what would happen to her if she ever ended up in the hospital at home again.
Just then mom started to stir again and the nurse was amazed how quickly she calmed down when she was reminded where she was, or rather, where she wasn't. The nurse commented about how bad it must have been for her to be so scared about going back. She had no idea.
I don't even like me when I'm angry!
Moms fears were absolutely founded. As I have said before, if I hadn't witnessed the indignities; neglect; and "mistakes" first hand my mother had endured, I don't know that I would have believed her. I would likely have thought she was indeed suffering from dementia as the doctors had insinuated. I'm not sure I would have believed the callousness of the doctor asking her, "how do you want to die?" Or the incompetence of the nurse who followed his apology for leaving
mom lay in a soiled bed for so long with, "It embarrasses me". He had waited nearly an hour for a "female" nurse to take care of her. Did he really think this was a picnic for mom?
These were only a few of the examples of the injustices my mother had suffered at the hands of "medical professionals". There were
many more, much worse examples to justify her fears. I think we were all a little leery of what "could" happen. We had seen for ourselves some of the issues that could be faced when dealing with uncaring, arrogant medical personnel.
The nurses and aids in the SICU and now the step-down ICU seemed very competent and very nice. They also seemed to be very
attentive to moms needs. If only I could get my very active imagination to shut down, maybe I could relax. I thought I had finally gotten control of those crazy thoughts, but the past year had proved that it wasn't ALWAYS my imagination that was the problem.

The thought flashed through my mind that maybe these people weren't what they seemed. What if they only "acted" like they cared? What if, when I left, mom was faced with questionable medical care? What if, as had happened before, she was given the wrong medication or the wrong dose of medications. What if they ignored her pleas for pain relief, which had also been a problem in the past. These "what if's" sure seemed to cost me a lot of sleep.
Mom was a little more awake and didn't seem near as agitated as
she had been. My sister & I told her goodnight and reassured her we would see her in the morning. "I wish you could just stay here with me tonight," my mother said sweetly, her eyes were pleading. I half heartedly laughed and asked her where I would sleep.

She understood, but I could tell she was looking around the room and trying to focus on somewhere for me to sleep. I really was feeling the need to get out of the hospital for at least a little while, but I didn't think I could get around the bed quick enough to block her view of the tiny couch against the wall.
"I really wish you could just stay here with me tonight", mom said once again, as she focused on the couch. I was pretty sure she would be well taken care of, but I had been wrong before.
Then she said the magic words, "What if I need you"?
Once again, the "what if's" have it.

"OK, I'll get something to eat and be back", I needed food and my sister needed a ride back to the hotel.
You'd think I would be a math wiz by now!
I hoped the small sofa was more comfortable than it looked, but I
doubted I was going to get much sleep. The good news was my insomnia wouldn't be what kept me awake tonight!
Oh, well, mom was worth the sacrifice and she
might
need me.
I know there are people who think I'm a little crazy when it comes to mom, but what if she
did
need me and I wasn't there?